Matrimony managed!
Via newsoneplace.com
If you are a Potterhead, November 2016 will be your Christmas......
"Fantastic Beasts and Where To Find Them" is coming to give us all life and feels again!!! Having a young Muggle milling around the house (and not-as-young Muggle, April, who LOVELOVELOVES all things Harry Potter) I fell in love with the magical, mystical, fantastical world J.K. Rowling created - Hogwart's holds a special place in my heart and I was gutted when the dust settled after watching "Harry Potter and the Deathly Hallows: Part 2" amd realized we would never take a trip on the Hogwart's Express again. I'm an admitted Faux-Potterhead, as I'm a movies-only girl and haven't real all of the books but that is on my must-read list this year and by dog, I will read the series from beginning to end!
In the meantime, I will be poring over the details of this Harry Potter wedding!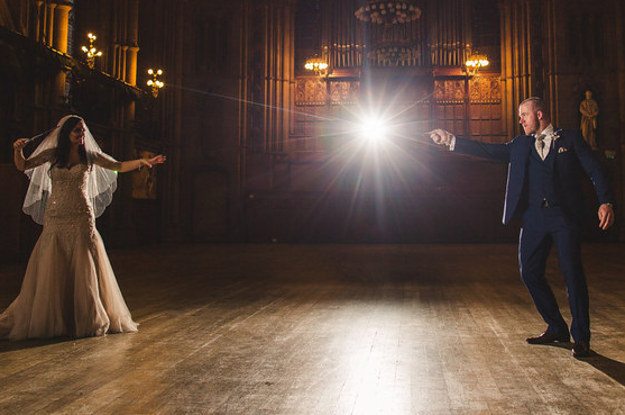 Via buzzfeed.com
We've seen Harry Potter weddings in all shapes and sizes but they are always so lovely, so beautifully curated and thought out and realized and this one is no exception! So, Potter fans, magic mavens, literature lovers UNITE.......
*~After all this time.... I always swoon over a Hogwart's wedding!~*
Wishing you a day as limitless as you are~
Lisa and April