Spinning plates, aka the likely autobiographical tale of a many a bride-and-groom-to-be!
Via thecircusblog.wordpress.com
There's one thing that April and I advocate to all our our brides and grooms-to-be and it's quite simply this: take time for yourselves, time away from any and everything wedding-related! Most folks planning their weddings are doing that while they're juggling school or work, family, friends, and lives that are pulling them in a lot of directions.
Via Pinterest
And there can be moments when excitement seamlessly transitions to frustration and stress, prompting you to ponder the merits of a quickie Vegas/City Hall/Niagara Falls in lieu of having to meet yet again with your florist/stationary designer/decorator for what feels like the umpteenth time.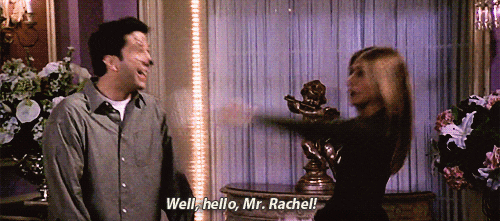 Vegas weddings: where Sharpie moustaches and kitten-face makeup are an option!
Via sheknows.com
Before you start searching for red eye flights to Nevada, take heart and check out this great collection of ideas to save your sanity and give you a well-deserved (and stress-busting) mini-break from wedding planning insanity!
*~Brides and grooms to be tell-all: How they're keepin' it real (and SANE!)~*
Be it a class at the gym, a beauty treatment that gives you some time alone and pampered if even for a little while, a floating session in a pod where you can be soothed by blocking out the outside world for an hour, or a hard-and-fast ban on wedding talk at specific times of the week, there are ways you can gently extricate yourselves from planning so that you can decompress, unwind and come back stronger than ever and ready to tackle yet another meeting with your florist/stationary designer/decorator - well, you get the idea!
Wishing you a day as limitless as you are~
Lisa and April